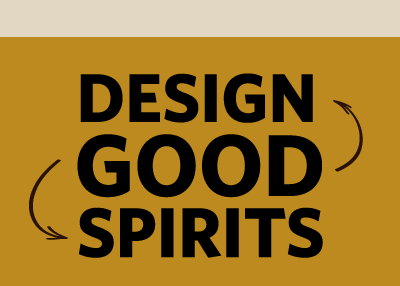 When I look at a bottle of beer that has a thoughtfully created label I am intrigued. I pop the top and pour its contents in a glass. I smell the aromas and hold it up to the light to reveal it's color and clarity. I want to know more so I take a taste. Ah, the satisfaction of realizing you have chosen wisely. Again I look at the label; I want it to tell me more. What is this beer? What were the brewers' intentions? A quality drink paired with a well designed label creates an experience that is greater than the sum of it's parts.
Good design, good beer. This combination elevates a bottle of beer to a different level in one's psyche, but it doesn't end there. The next time I see that label in a store shelf, in a friends fridge or in the cooler at a picnic, I will have expectations. If those expectations are met again and again then the brew becomes something special. A great design on a bottle of wine or beer is nice, but by itself a label is only paper thin. On the same note, a good drink can be lost in a sea of glasses without its mark of quality. A marriage of good design and good spirits however, that my friend is greatness.
It is with these thoughts in mind that I decided to create The Studio Pub. Graphic design has been the focus of my career for many years now. Homebrewing has been my hobby of choice. In an effort to bring two things I truly love together, I decided to pursue good design and good spirits with The Studio Pub.  I want to make labels that have character and a story to tell. The stories, however are not my own- I'm merely providing tools for others to create labels that tell their story. That's what good graphic design does. So whether you make your own libations or are choosing to label a commercial brew worthy of your life's events, I hope your will join in the pursuit of that little something extra that happens when good design meet good spirits. Sláinte.
– Ben Quinn